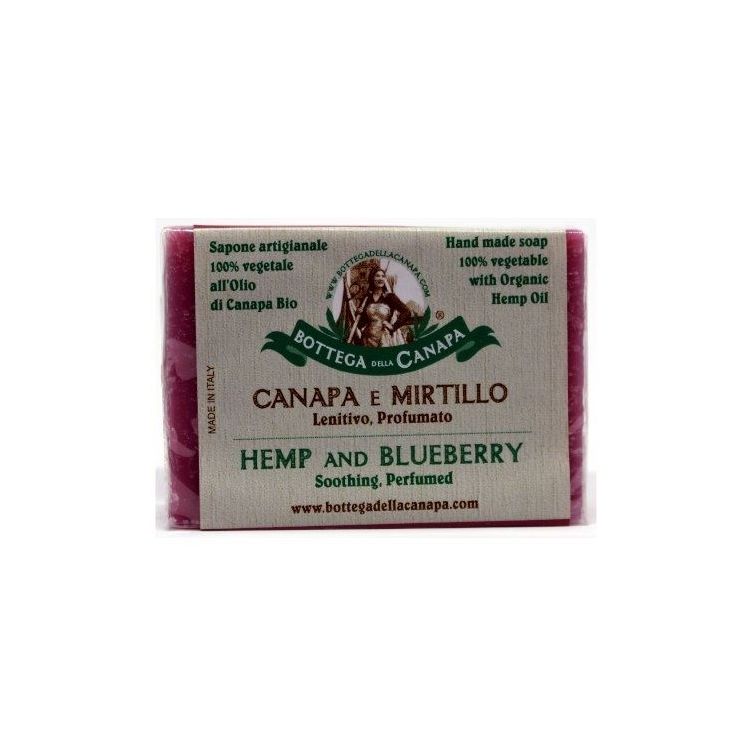 
Hemp and Blueberry Soap
No reward points for this product.
Hemp and Blueberry soap, completely organic, natural with hemp and blueberry oil. Artisanal, made in Italy.
Soothing, fragrant. For normal and sensitive skin.
INGREDIENTS: sodium cocoate, potassium cocoate, aqua, glycerin, parfum, cannabis sativa seed oil, vaccinum myrtillus fruit/leaf extract, C.I. 14700, C.I. 74180. N.b . as indicated by BioDizionario, the last two ingredients are not considered harmful as they are present to a lesser extent (ie listed at the end of the INCI list).
The active ingredients are extracted from organic cultivation. It does not contain allergens. Not tested on animals. They are completely organic and natural. These vegetable soaps are made with the classic cold dough method, allowing the active ingredients of the plant substances used to remain unchanged. The formulation of these products consists of 100% pure natural coconut oil. During the saponification process, glycerin, very important for the emollience and hydration of a good soap, is formed naturally and thanks to it causes the hydrolipidic mantle to reform faster.
Hemp and Blueberry Soap: Customer reviews

No opinions at the moment