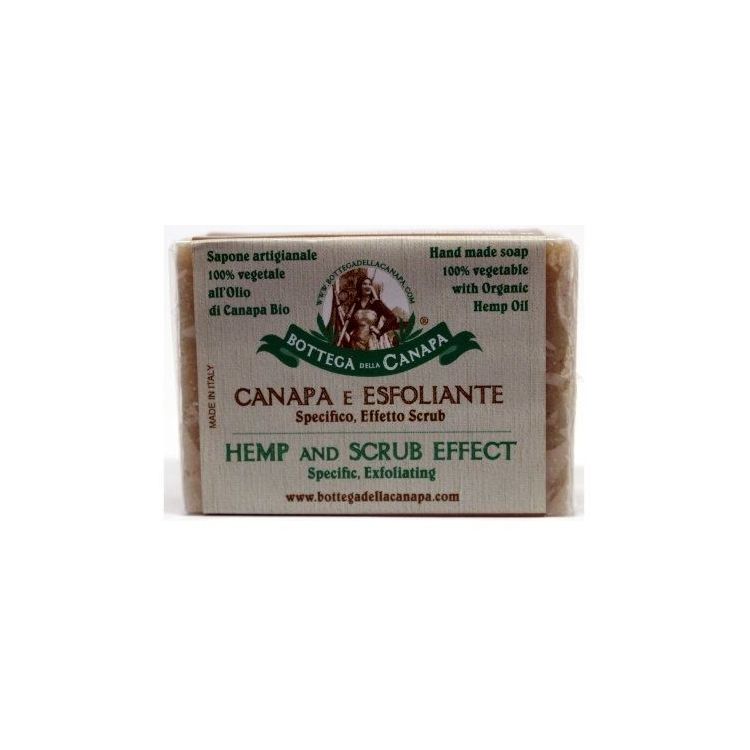 
Exfoliating Hemp Soap
No reward points for this product.
Exfoliating Hemp Soap, completely organic, natural hemp oil with exfoliant. Artisanal, made in Italy.
Specific, scrub effect. For all skin types.
INGREDIENTS: sodium cocoate, potassium cocoate, aqua, glycerin, cannabis sativa seed oil, prunus armeniaca seed powder, avena sativa kernel flour, algae extract, parfum.
The active ingredients are extracted from organic cultivation. It does not contain allergens. Not tested on animals. They are completely organic and natural. These vegetable soaps are made with the classic cold dough method, allowing the active ingredients of the plant substances used to remain unchanged. The formulation of these products consists of 100% pure natural coconut oil. During the saponification process, glycerin, very important for the emollience and hydration of a good soap, is formed naturally and thanks to it causes the hydrolipidic mantle to reform faster.
Exfoliating Hemp Soap: Customer reviews

No opinions at the moment